5485
Modification of the electronic properties of layered-type semiconductors can be accomplished by doping/alloying of the semiconductor. In the present disclosure we show that doping of MoS2 and WS2 nanotubes/nanoparticles can be accomplished by doping with either Re (n-type) or Nb (p-type) foreign atoms. These nanoparticles combine both superior mechanical properties and high electrical conductivity.
The main market for these kinds of nanoparticles is in thin films that combine superior mechanical and electrical properties. For example, as part of touch screensin addition, polymer nanocomposites containing such nanoparticles can be used among other things in electromagnetic shielding and conductive films for packaging and high performance adhesives. These nanoparticles are expected to reveal interesting catalytic applications, for example to obtain sulfur free gasoline. They can be used in third generation photovoltaic cells, etc.
Catalytic processes for energy storage and sulfur free gasoline.
Polymer nanocomposites for packaging
Electromagnetic shielding.
Conductive glues/adhesives with superior performance.
Energy storage.
The combination of superior mechanical properties and high electrical conductivity offers new kinds of applications in catalysis; energy storage; high performance nanocomposites and in macroelectronics.
 
Patent Status:
USA Granted: 9,496,067 USA Granted: 8,518,364 USA Granted: 8,329,138
Contact for more information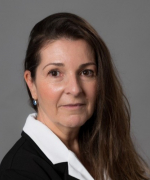 Dr. Vered Pardo Yissar
Director of Business Development, Exact Sciences
+972-8-9342666
Linkedin