5404
Monoclonal antibodies for peptide and steroid hormones Due to their high specificity and sensitivity these antibodies may be applicable for research, diagnosis and therapeutics. A particular use may be quality control of industrial manufacturing of food products.
273 - Anti-idiotypic antibody against estrone-3-glucuronide Description: Betatypic anti-idiotypic antibody raised against anti- estrone-3- glucuronide (clone 8A3). Available clone: 7C1.      
Reference: Geoff Barnard, Fortune Kohen. 1998. Monitoring ovarian function by the simultaneous time-resolved fluorescence immunoassay of two urinary steroid metabolites. Clin Chem 44:7 1520–1528.  
Contact for more information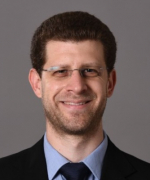 Dr. Jacob Fierer
Director of Business Development, Life Science
+972-8-9344089
Linkedin