Mr. David Assia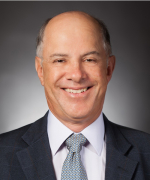 David Assia is a serial entrepreneur and angel investor, being one of the pioneers of the vibrant Israeli high tech software industry. David founded multiple global companies and listed them on either NASDAQ or TASE (Tel-Aviv Stock Exchange). 
David is the Chairman of iAngels, a leading crowd funding platform and is also the Chairman of Biocatch, the Cognitive Authentication Biometrics Company. David is actively involved as a lead angel and a director in multiple high tech companies. David runs his family's, privately held, investment company, Nadyr Investments Ltd. 
David is highly involved in educational institutions such as the Weizmann Institute of Science, the Israel Education Fund and Yeda Research and Development, the technology transfer office of the Weizmann Institute.
David is also on the boards of RR Media (RRSAT), a media services company, The First International Bank of Israel and the Israel Association of Electronics and Software. 
In 1980, David co-founded Mashov Computers, the leading micro-computer software company in Israel, being one of the first high tech companies to be listed 3 years later on TASE. 
In 1986, he co-founded Magic Software, where he served as either Chairman or CEO until 2007. Magic Software is a global international software company with world class innovative development and integration platforms. Magic Software was the first Israeli Software Company to be listed on NASDAQ (MGIC).
David was a major investor, either directly or through one of the above companies , in Aladdin Knowledge System, eventually merged into Safenet (Gemalto), Babylon.com, Walla Communications, Paradigm Geophysical, AOD Software and many others. 
Since 2007, David has been involved in multiple start-ups as either an angel investor, chairman or mentor, such as in eToro, the world's leading social investment network.
CONTACT ME