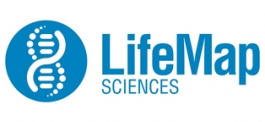 LifeMap Sciences develops and commercializes next-generation sequencing (NGS) analysis solutions. The company's core technology, the GeneCards Suite Knowledgebase, provides a tool to improve biomedical research and healthcare.
The GeneCards Suite Knowledgebase integrates information from over 120 sources and enables researchers to effectively navigate the universe of human genes, genetic variants, proteins, cells, biological pathways, diseases, and the relationships between them.
The GeneCards Suite Knowledgebase also powers the Translational Genomics Expert (TGex), an end-to-end analysis solution for NGS data that provides streamlined interpretation and reporting. TGex empowers NGS analysis by highlighting associations between genes and phenotypes, providing supporting evidence for immediate evaluation, and automatically generating case reports.
LifeMap Sciences is a subsidiary of BioTime and has its own subsidiary, LifeMap Solutions, offering solutions for mobile health.