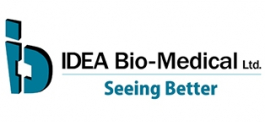 IDEA Bio-Medical is a commercial-stage company specializing in solutions for biological cell-imaging research, drug-discovery automation, and diagnostics. The company's product platforms are built for biological cell research and diagnosis, and its systems are designed to improve the output of drug-discovery processes and reduce the costs of biomedical and pharmaceutical R&D.
The company's WiScan Hermes is a high-definition, ultra-fast biological cell-imaging system.
In keeping with the framework of the seventh program of the European Union, IDEA Bio-Medical has joined forces with European research teams to develop solutions in super-resolution microscopy, regenerative medicine, immunology, and bio-medicine. IDEA Bio-Medical was founded through a partnership between YEDA; the Weizmann Institute's commercialization arm; and IDEA Machine Development, Design and Production Ltd, an innovation hub.