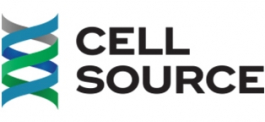 Cell Source is a biotechnology company focused on developing cell therapy treatments based on the management of immune tolerance. The company's patented Veto Cell technology enables safe and selective tuning of immune responses.
Veto Cells are white blood cells taken from either the patient or a healthy third-party donor. They are then processed using a proprietary mix of off-the-shelf, FDA-approved cytokines that change their characteristics and activate their inherent attacker-blocking capability. Once reintroduced into the body intravenously, they can perform a number of important functions.
Potential applications range from facilitating bone marrow and organ transplantation to effectively treating blood cancers such as lymphoma and nonmalignant congenital diseases such as sickle cell anemia.