5713
An innovative method to diagnose and potentially treat various cancers by analyzing the urea cycle metabolites.
Background and Unmet Need
Early stage diagnosis and treatment of cancer is essential, especially for highly malignant or metastatic tumors. An important stage in cancer progression is cell growth and proliferation, therefore cancer cells typically alter metabolic cycles to synthesize metabolites that are required for said processes. The urea cycle (UC) is one such important metabolic pathway that takes place in the liver. A variety of enzymes are involved in the UC, which converts excess nitrogen into urea and produces various metabolites during this process. The metabolites produced by the UC depend on the balance between its components, such as arginine-based metabolites on one hand and pyrimidines on the other. Therefore, the UC might provide diagnostic and therapeutic means to cancers which involve its alteration.
The research team of Dr. Ayelet Erez discovered a correlation between UC enzymes and metabolites and the severity of cancer.
The Erez group uncovered a link between changes in UC enzymes and cancer development. They discovered that alterations in UC enzymes, such as ASL, ASS1, and CPS1, are related to increased expression of the trifunctional enzyme CAD. Due to its role in pyrimidine synthesis, elevated CAD activity results in higher pyrimidine levels, which correlate with up-regulation of cancer cell proliferation. Analysis of plasma and urine samples in mouse cancer models as well as human patients shows higher levels of pyrimidine-related metabolites and reduction in urea compared to healthy counterparts. Thus, shifts in UC enzyme activity and metabolite synthesis are indicative of cancer state and can be used as a diagnostic tool, as well as potential point of intervention in treating cancer.
Applications and Advantages
Non-Invasive – Analysis of urine and plasma samples.
Multiple Applications – treating cancer by shifting UC-related metabolism, determining the severity of the disease, predicting the outcome of treatments, and more.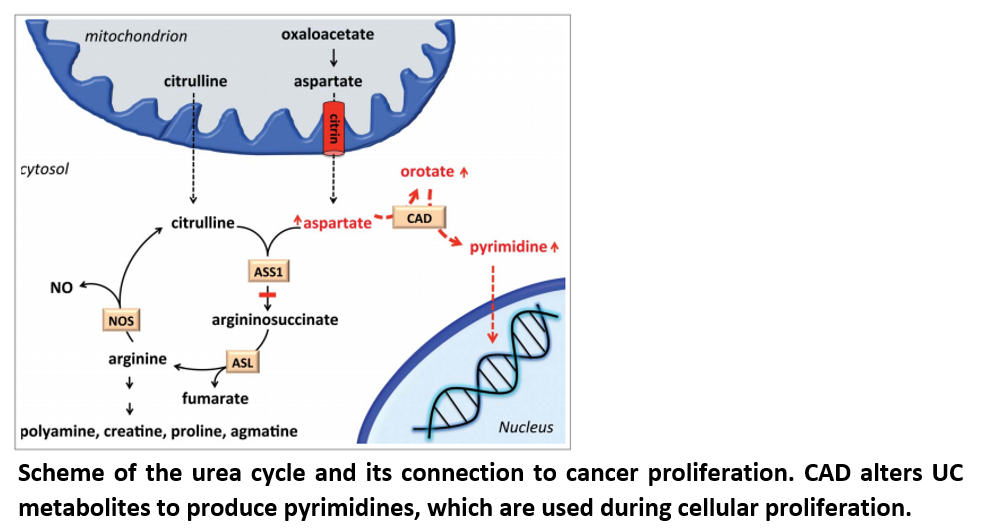 Prof. Erez and her team conducted comprehensive research on the urea cycle and demonstrated that down-regulation of UC enzymes can shift the metabolite balance towards CAD and induce pyrimidine synthesis and cancer cell line proliferation. The group also showed that there is correlation between dysregulation of UC genes, cancer prognosis and response to therapy in vivo using mouse model of colon cancer.
Lee, Joo Sang, Lital Adler, Hiren Karathia, Narin Carmel, Shiran Rabinovich, Noam Auslander, Rom Keshet, et al. 2018. "Urea Cycle Dysregulation Generates Clinically Relevant Genomic and Biochemical Signatures." Cell 174 (6): 1559–70.e22.
Patent Status:
USA Published: Publication Number: 2020-0150125-A1
Contact for more information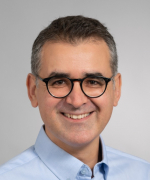 Dr. Elik Chapnik
Sr. Director of Business Development, Life Science
+972-8-9344374
Linkedin