5314
 
Monoclonal antibodies for Isoflavones, leukotrienes, biotin and human and veterinary drugs
May be used for monitoring drug additives in food providing animals for veterinary use and for the food industry.
Leukotrienes:
 
Drugs:
§  118 - Monoclonal antibody to Buserelin
     Description: Rat monoclonal antibodies raised against Buserelin.
     Available clone: 8B4, IgG1.
 
Contact for more information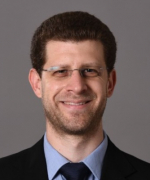 Dr. Jacob Fierer
Director of Business Development, Life Science
+972-8-9344089
Linkedin