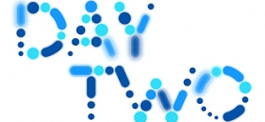 DayTwo is a microbiome-based precision medicine company developing personalized nutrition, diagnostic, and therapeutic solutions using artificial intelligence and machine learning. The company's database of the gut microbiome is the foundation for the DayTwo Human Discovery Platform, which identifies precision medicine therapies, diagnostics, and care solutions for metabolic and other diseases.
The initial product enables glycemic control and is targeted for people with type-2 diabetes, helping them balance blood sugar levels, lower HbA1C, and lose weight using a food-as-medicine approach personalized to the subject's clinical and personal traits.
So far, the company has completed three IRB clinical trials, with a total of 1,500 subjects. The first two were completed at the Weizmann Institute of Science in Israel with over 1,000 subjects, and the third trial, at the Mayo Clinic in Minnesota with 350 subjects.
The company is focusing its resources on the B2B channel, through large provider clinics, hospital systems, employers, and health plans.