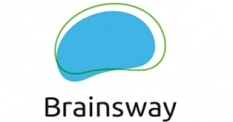 Brainsway
BrainsWay develops advanced technology solutions for the treatment of a variety of brain disorders. The company's flagship technology is based on deep transcranial magnetic stimulation.
BrainsWay's technology is based on patents filed by the US National Institutes of Health (NIH) and by the company. The company holds an exclusive license from the NIH for the patent and its technology.
BrainsWay D is FDA cleared for treating depressive episodes in adult patients with major depressive disorder who failed to achieve satisfactory improvement from previous antidepressant medication treatment in the current episode.
The company's technology has been applied in thousands of cases worldwide in the framework of clinical studies. It has been used in over 60 clinical trials held at research institutions around the world.